We were given the capacity to let go by nature at birth, but in many cases we have forgotten that we have this natural capacity. Because of certain experiences in life, we have become masters at hiding many of our feelings. Sometimes even as deep as in our bones. What we suppress emotionally is what causes our minds to become restless. Fortunately, you can regain the art of letting go with a practical approach that has already helped thousands. In this approach you learn to work with body awareness to locate and release old suppressed emotions and stress. The different methods that you will learn during this course will help to remove old emotional baggage so that your mind can relax again. This method typically gives faster results than mental training techniques. The thousands of students on the Letting Go course are especially pleased with the power, simplicity and applicability of what they are learning.
Jan Bommerez is Belgian by birth, but he has lived in California since 1995. Jan has a business degree (with a focus on Human Resources Management) and he has been working as a professional educator since 1978, first in Belgium and later also in the Netherlands and the United States. His subjects of expertise are: the state of flow, personal transformation and letting go of old painful emotions and traumas.
Those three themes in fact focus on the same thing: freeing our true potential by letting go of limiting beliefs and constricting emotions. Jan has written several books about personal development in Dutch, of which 4 became bestsellers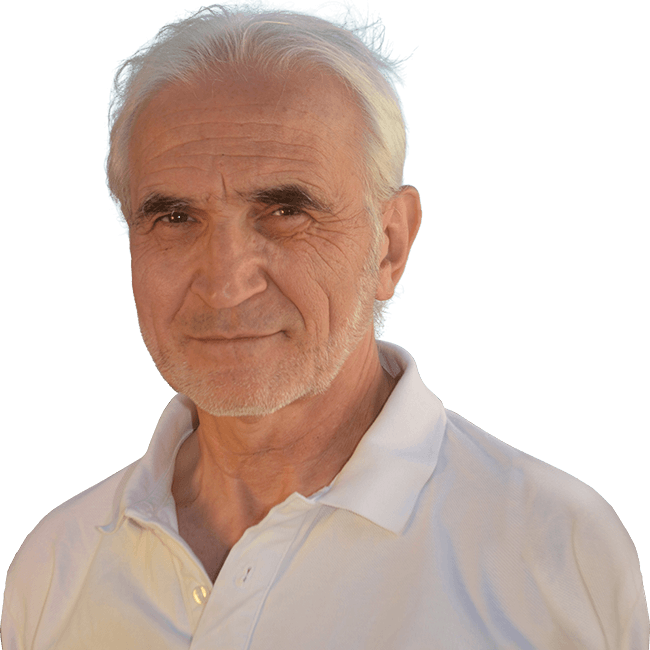 Learn to let go of what has been stuck for a long time and release hidden potential
Valuable tools "The Art of Letting Go" by Jan Bommerez has brought me a lot and gave me a lot of insights. I have also received many valuable tools to use in my own life, but also daily in my coaching practice. I notice again and again how letting go is the key to creating a life in flow. How much we hold on to unnoticed, so that we keep driving endlessly around the roundabout of fixed patterns and conditioning. A life in flow starts with the art of letting go and that's why I heartily recommend this workshop from Jan!
Inner peace The course "The Art of Letting Go" certainly helped me to regain inner peace. I had an ordeal in March that required me to go to hospital. To go to the now with complete surrender and stay there. It is what it is. Jan pointed me out to Eckhard Tolle, among other things. I listened to his meditations a lot before entering the hospital and during my hospitalization. That and an acupuncture session before the operation made me enter the operation with a smile and inner peace. It's all already there. Being fully aware and opening up to your feelings.
The training "The Art of Letting Go" was really above my expectations. I have received so many practical tools and clear explanations. I have been able to use this not only for my customers but also for myself. Thanks to Jan I am much more aware of my body. That makes it easier for me to get into flow and enjoy the things around me. It is unbelievable how much knowledge and skills Jan has. He is a real expert in this field. For me he is a teacher and inspirer. Everyone should have the knowledge he shares.
Icing on the cake This week I started the online course, after I had first followed the 3 trial lessons. For me these lessons are like icing on the cake. After my education Enneagram Integration Science, NLP Practitioner, Master and now working on NLP Horse coaching, it is a great addition. Great for me to experience and later include in my practice coaching with horses based on NLP. Thanks Jan Bommerez😘
Become a freer person "I was able to shape my way of life differently after 'The Art of Letting Go'. It has made me a freer person. Both privately and in my work."
Rich knowledge conveyed in a clear way "Jan has the gift of conveying his rich knowledge in a clear way at the right stimulus level. A small investment compared to the big gain that this training has meant for me: an accelerated growth in my personal process, deepening the connection with myself and with others and - last but not least - through some powerful insights and easy to apply tools, the path of my soul became increasingly clear, a bliss after years of revolving around my life mission. I will always be grateful to Jan for this!"
Techniques for the rest of your life 'The techniques of letting go will continue to help you for the rest of your life.'